Get the best hair braiding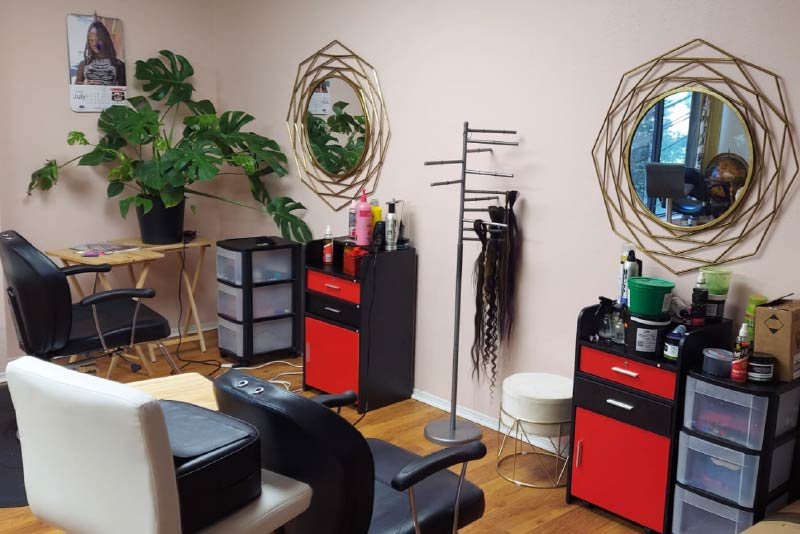 DIAMOND LUXURY AFRICAN HAIR BRAIDING is a professional and licensed hair braiding Salon, Texas Houston. We are focused on providing Luxury African hair braiding services with the highest levels of customer satisfaction.
Testimonials
Review from our customers
I love this shop the Stylist is so pleasant. She braids me and my daughter's hair. She is fast and perfect. I will continue to return.
I went to diamond hair braiding last week to get my hair done. The place was very clean. she is very professional and she did a very good job my hair was braided neatly.
She does pretty good and we'll have good conversations and all. This place is recommended.
They were able to see me for a last minute walk in, they were very patient, nice, and fast. I really appreciate the service and the style of my hair.
I absolutely loved the service here! They were very kind and gentle when it came to braiding my hair. I got box braids and they came out super clean and beautiful! They're lovely women and are very good company! I would highly recommend coming here! 😄
Was on time for my appointment and worked diligently. I sent a picture of want I wanted and got what I ask for. Both ladies are really nice and always asked if you need anything and made sure I was as comfortable as possible while getting my hair done. Definitely will be going back to them.
I made a last minute/early morning appointment but Mrs. Henriette was so friendly and understanding. She even helped me pick the correct type of hair for my locs. I looovvveeeee them & will definitely recommend them to others. 🥰
mariam harrison
2022-05-03
I have been trying to find a place to get my hair braided in Houston for years. Getting my hair done once at this shop was such a great experience I know that I will come back for other styles. She made me feel welcome and was super flexible with me without any issues. The best hair braiding experience I've had in Houston. I highly recommend this salon!
I'm so pleased with the service. They did a wonderful job and I love my box braids. Thank you very much 🥰
Great place with incredibly friendly people. I got my hair braided down because I mainly wear wigs but my cornrows are so neat that I could wear them out alone. I really enjoyed this place and will recommend it to my friends!